Ever wonder how a master jeweler takes your old jewelry and creates something completely new out of it?  Recently I had the opportunity to photograph the process from start to finish for Izzy Israeli, the owner of Atlanta Diamond Design.
Izzy explained to me that in the custom jewelry business it's sometimes advantageous to show the process used to create piece of jewelry. This helps the client understand the process they are entering and that they are paying for the precious metal, stones and the time and expertise of the designer as well.
The first step in the process is to create a CAD drawing of the piece.  Once approved, a wax model is created that is used to create the mold.  These images show that wax model and the total mold of the ring seen through the magic of Photoshop.
Then a rubber compound is poured in around the wax model to create a final mold into which the molten silver is poured to cast the actual ring.  Once the casting was done, the ring is polished and the jewels are set.  Only then could I create the final images of the diamond ring.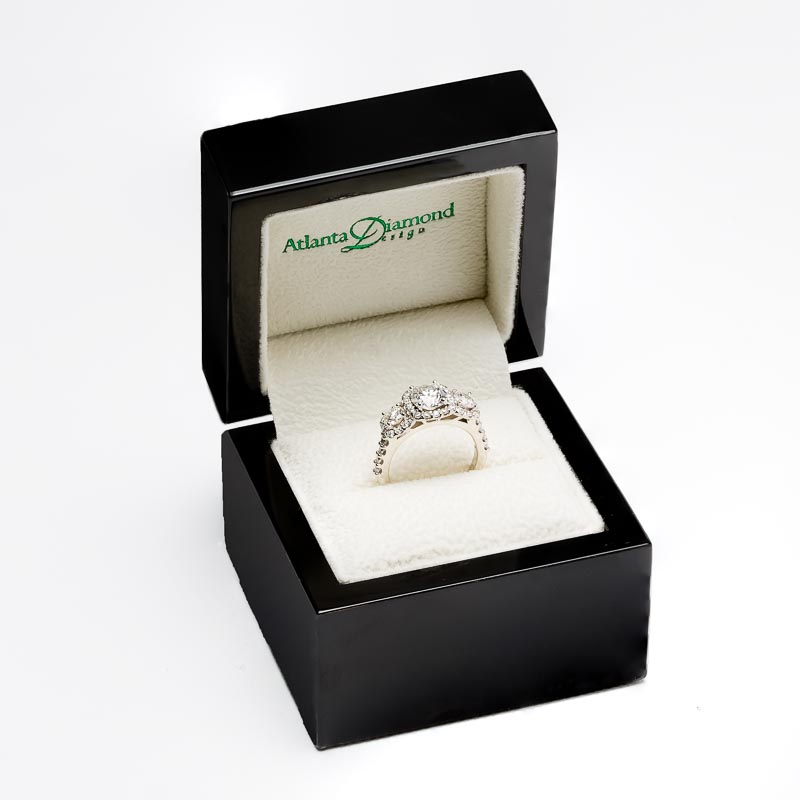 Once the CAD design was approved, the process took a bit over 3 weeks from start to finish.  I've known Izzy for a few years now and he really does create very fine jewelry designs.  It was a pleasure creating these images for him!