Thank you for your interest.
Five (5) Reasons why you should take this class:
You finally have that fancy new DSLR, but you don't understand what all those dials and buttons do.

Your DSLR has become an expensive point and shoot camera because you only use the program modes.

You want to create better photos, but don't understand the basics of DSLR photography and basic composition.

You want to know why you should use a lens other than the kit lens that came with the camera.

You want to learn ways to find a single image in the thousands you want to capture.
Thank you for your interest but there is no class scheduled as of this time!
Syllabus
Everyone wants to capture photos to remember what they did, where they went, and what they saw.  Initially it looks easy; pick up the camera, point it at the scene and push the button.  The image is captured for eternity.  But later, as you looked at the image, you started noticing that the scene looks a little washed out or the image is blurry when you wanted an image that is sharp as a tack.  You may ask yourself, "How can I do it better?"  This class will help you answer that question.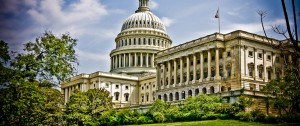 Another question a new photographer asks is "Which camera should I use to take better pictures?"  It isn't necessarily the camera but the techniques used by the person behind it that will capture the better pictures.  The camera is only a tool, and today just about any camera from a point and shoot to a professional single lens reflex camera will allow you to capture great images.  It's all in how you use that tool and apply various techniques.  This course discusses some of those techniques as well as a general workflow for use after capture of the images.  It will also discuss how to use your DSLR camera and a few accessories that may make your photography experiences better.
In the first and second parts you'll learn about the camera and review some of the technical stuff such as aperture and shutter speed settings and camera basics such as ISO, white balance, focus modes, depth of field, lenses and their effects, RAW or JPEG file types, and a general workflow that allows you to manipulate an image from capture to print.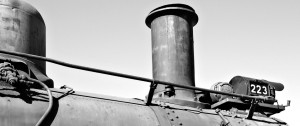 In the third part, you'll have some fun and learn about the rules of composition and a few simple techniques for creating better photos, be presented with a pre-shoot checklist, the general rules of composition, and some shooting techniques for creating more interesting images.
The fourth part will present workflow options, what it is, how to create it and what a consistent workflow will do for you and your images.  With available time, there'll be a workflow demo and discuss some of the applications used in that workflow.
At the completion of this course, you will have a better understanding of your camera, of the physical rules of photography, how to create better images using those rules, and how to utilize a repeatable workflow for your specific photographic needs.  By gaining an understanding of these concepts you will improve your picture taking experience and see an overall improvement in your photography.
Prerequisites
There are three prerequisites for this class.
A digital single lens reflex (DSLR) camera with an interchangeable lens.

Familiarity with your camera's manual prior to the first session and bring it with you.

Bring 2-4 images that you like to the first session. They can be your images or someone else's that you like. We'll critique them and determine why you like them and what makes the image interesting.
The four class segments will run over a four (4) week period on Wednesday of each week from 7pm to approximately 10pm.  Early bird cost is $149.00 for the four evenings.
Please read our cancellation and refund policy on classes.
Thank you for your interest but there is no class scheduled as of this time.  Please se our personal one-on-one training page.