Cars and Characters…

This past holiday, we went to our old home town of Cincinnati, OH to catch up with some family.  Knowing that each 4th of July, the city of Aurora, IN (near Cincinnati) holds a judged car show, I made sure to bring my camera along.  (Like I ever go on a road trip without it!)  There were many different types and ages of cars there and I felt that two of them stood out from the rest.
The first was this 1957 Chevrolet Corvette.  It was finished in a beautiful red/white and of all of the 'vettes there, my attention just kept coming back to this one.  Probably because it was almost as old as me!  The only nit was that the mechanical restoration wasn't original.  Even with that, it still grabs me even in a vintage black and white image.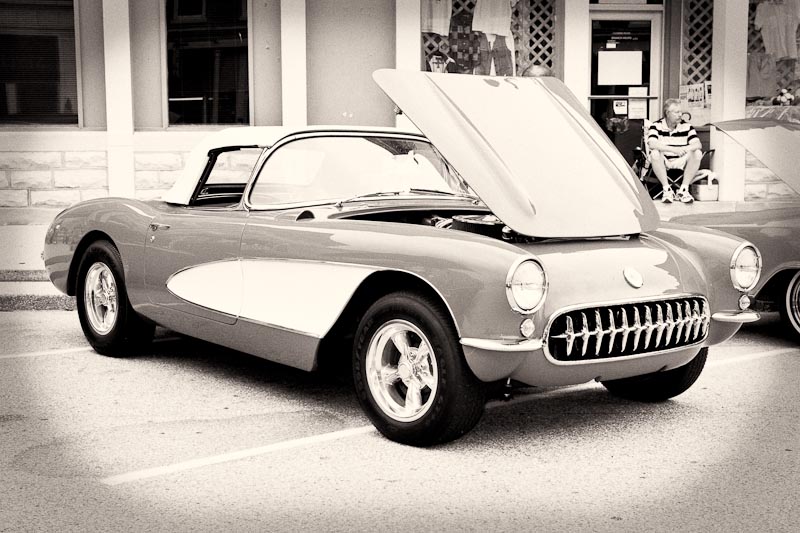 The second one, that I thought was the most unique car at the car show this year, is a 1929 Chevrolet 3-Door Woody. It is totally customized with a 327 cu. in. engine bored out to .060 over the standard cylinder size and has 3 two-barrel carburetors .  For those that don't understand car-speak, that is a modern engine that has been made larger and more powerful to give better performance, not gas mileage.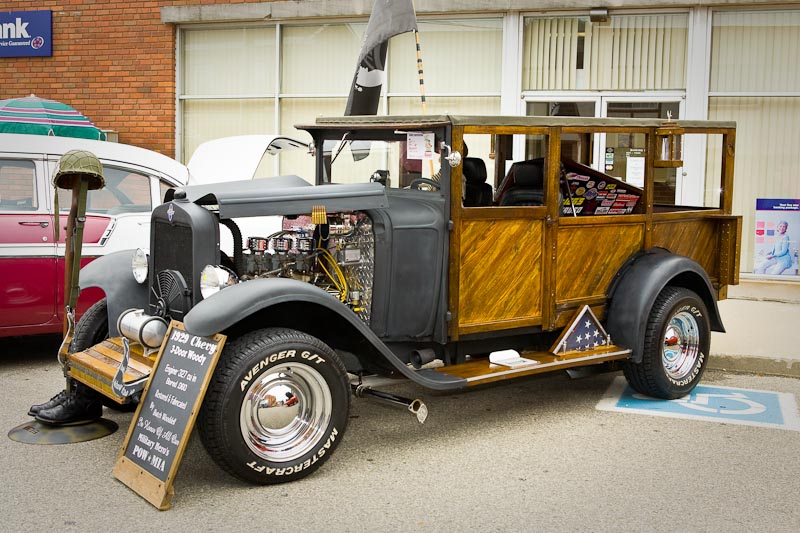 The owner of this vehicle seems to be honoring our military personnel, past and present.  The chalkboard dedication says "In honor of all our Military Hero's, POW * MIA".
He displayed what is called a Soldier's Cross.  It's often placed at a spot of a fallen soldier and represents the final march of the last battle – items the soldier no longer needs.  It is also displayed as a memorial to those who didn't make it home.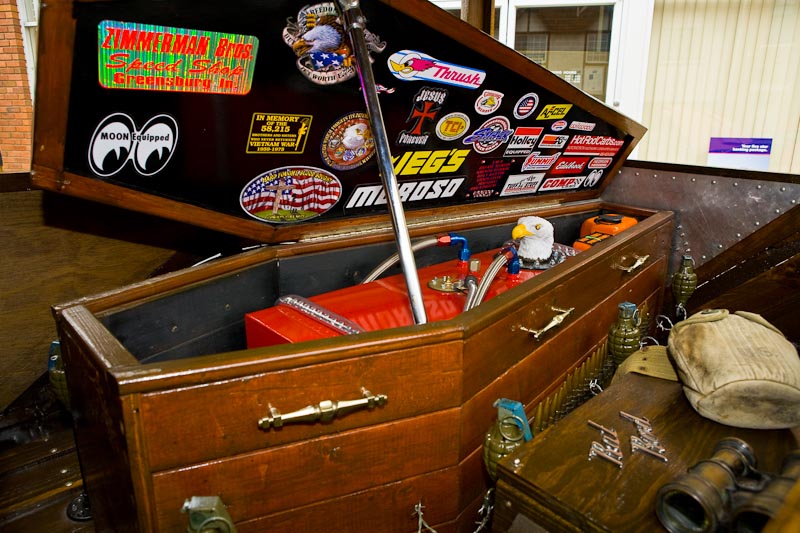 The fuel tank seems very dangerous indeed…surrounded by .50 caliber rounds and fragmentation grenades!  And his passenger (below) has a very ominous stare.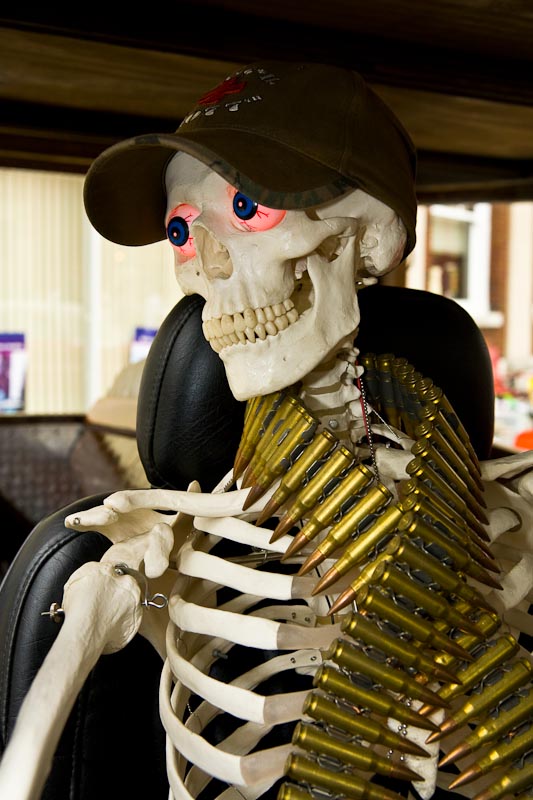 Since this was over the 4th of July holiday, I suppose the sentiment was well meant, but some of the imagery was fairly gruesome.  I guess the owner was trying to add a bit of reality.
Speaking of unique things, I captured this individual walking around at the car show and I thought he was the most unique person there.  After all,  how many people do you see walking down the street with a pet Boa Constrictor wrapped around their neck!  Unique INDEED!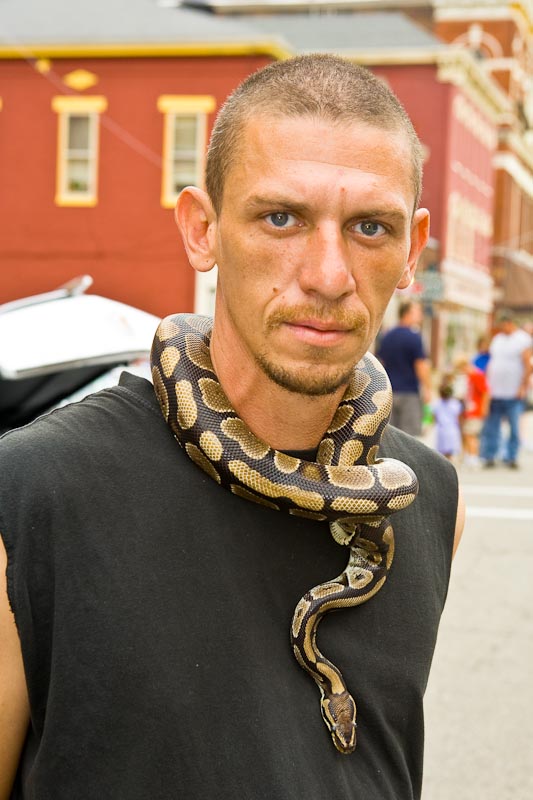 All in all, it was a fun morning at the car show.
Saving Memories
A few months ago a friend of ours lost her mother to an illness.  While going through old photos, she realized that she didn't have any photos of her mother other than snapshots taken at differing times in the past.  She asked if I could take a couple of the images and help her save some memories by creating a formal images from the snapshots.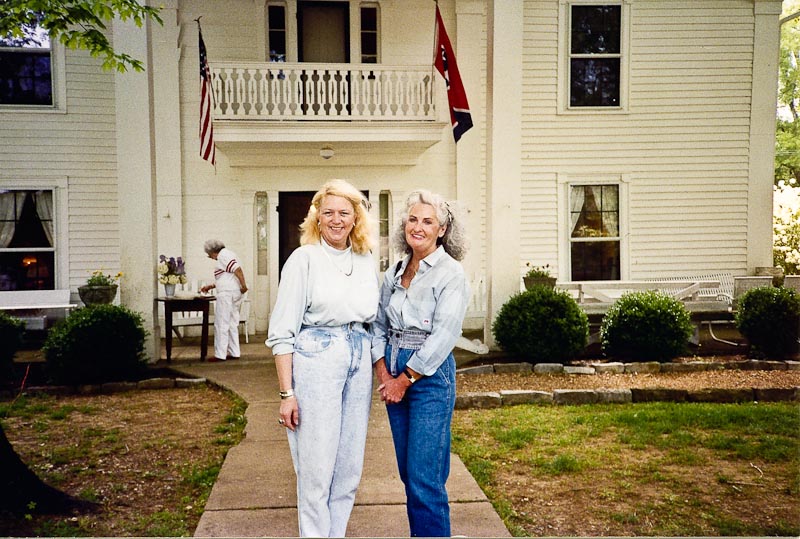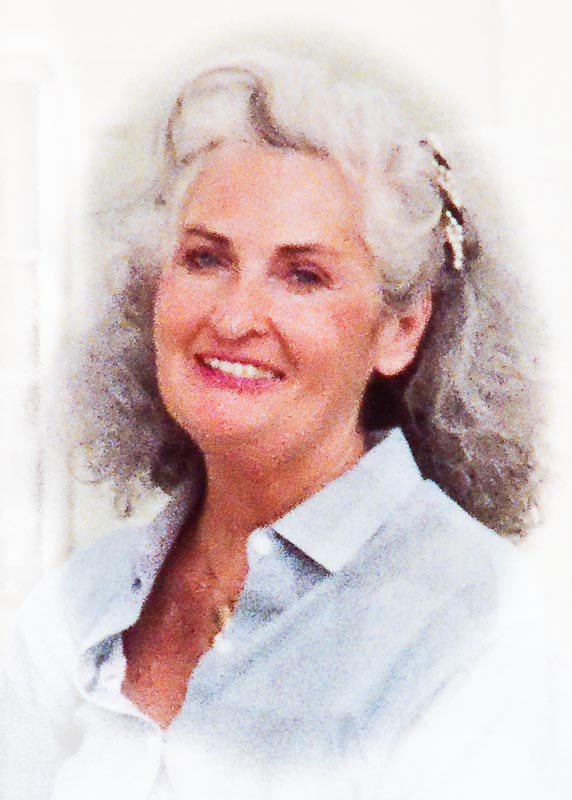 She wanted to use this image because of the great smile on her mother's face.  The original 4×6 image was taken about 10 years ago and her mother and friend appeared very small in comparison to the whole image.  To separate her mother from her friend, and create a formal image, the crop needed to be very small.  After scanning the image to a digital file and cropping, a lot of the original film grain could still be seen.  This meant that it wouldn't be a clean, sharp image, so I cleaned up the scratches and dust spots and softened it a bit to remove the graininess.  Printed on water color paper it looks more like a piece of hand drawn art rather than a photograph.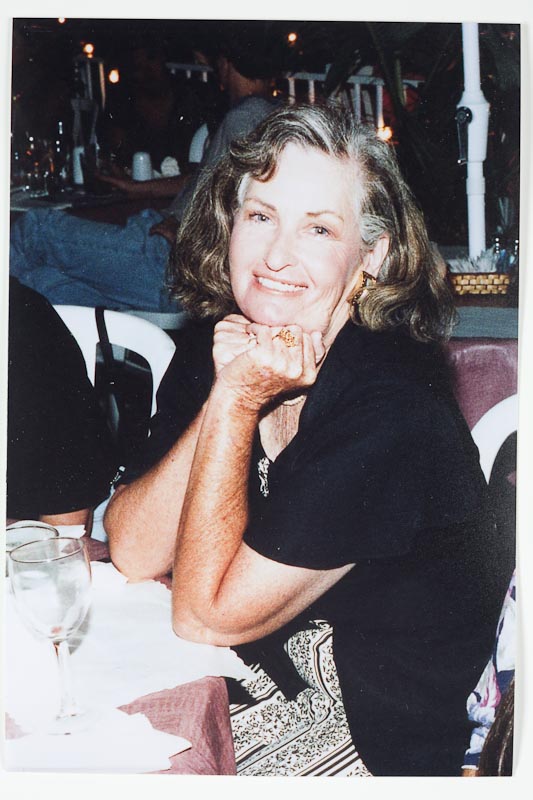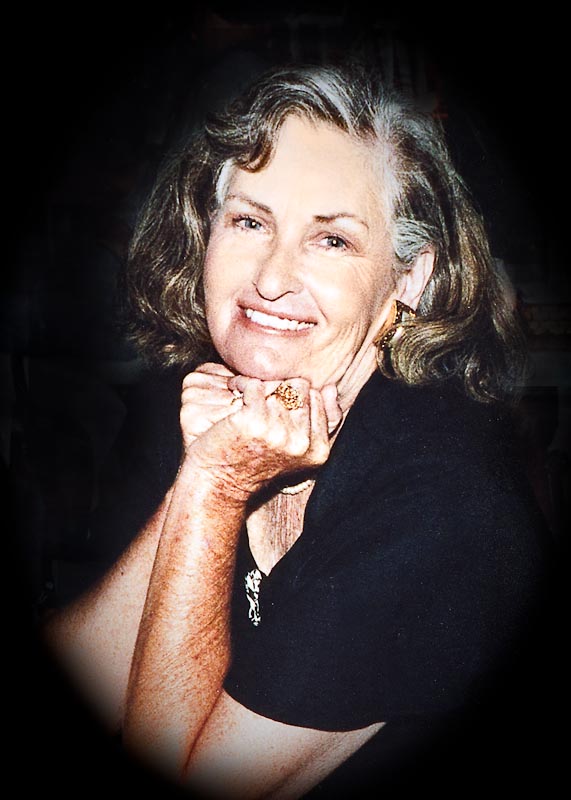 This image of her mother was taken at their rehearsal dinner.  I cropped in a bit to help remove the background clutter and added a vignette.  That almost completed the work but her face was a bit washed out by the flash, so I hand colored it to make it look more natural.  And that finished the work on the images.
Our friend purchased both a desk size and wall size of each image.  I am glad I could help her save some memories.
Head Shots
We're still doing a good business with corporate head shots.  Even with a slow economy, folks understand the need for a professional image and are coming in to have me create it.  Remember that the image you show on your website or collateral, IS the image people see of your business.  Make sure it conveys what you want it to!
That's all for now.  Be sure to follow us on 
Twitter
or become a fan of our
Facebook
page!  You can also follow all updates by subscribing to the RSS feed on this page.  Take care!