While travelling, I often shoot images to use in my portfolio and I shoot them in the way that would I shoot images to be used in industry publications and location websites.
While in Tampa, FL a couple of months ago, I had some free time and I visited the Henry B. Plant museum that was at one time known as the luxurious Tampa Bay Hotel.  It was a resort built by Henry B. Plant, a railroad magnate, containing more than 500 rooms to host the elite of society around the turn of the 20th century.  The grounds cover more than 150 acres and the hotel itself covers 6 acres and is a quarter-mile long.  It was equipped with the first elevator ever installed in Florida and that elevator is still in use today, making it one of the oldest continually operational elevators in the nation.
During the Spanish-American War, it was the base of military operations.  It housed officers and wives in the hotel and enlisted men were encamped on the spacious grounds.   Even Teddy Roosevelt, his wife and his Rough Riders stayed at the hotel prior to embarkation to Cuba.
Today, the hotel (which is part of the University of Tampa campus) hosts the museum in a portion of the first floor.  The rest of the building houses administration offices and classrooms for the University of Tampa.
This view, from the hotel's garden (now called Plant Park), overlook the North River with downtown Tampa in the background.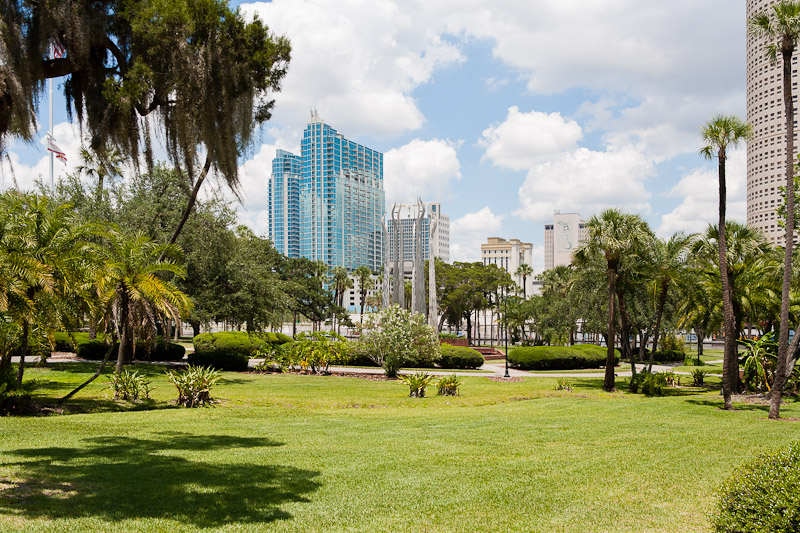 This view is the reverse of the one above and shows more of Plant Park as well as the Tamp Bay Hotel and its Moorish Revival style of architecture.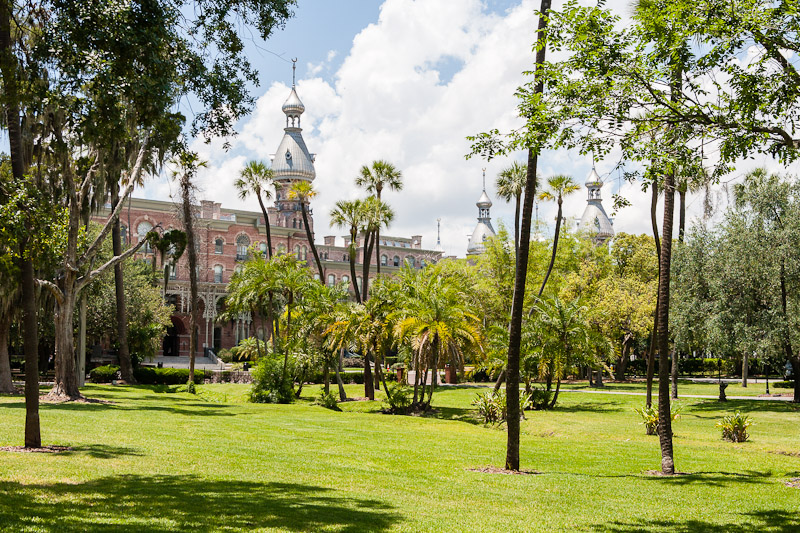 Here's another view of the museum entrance and the unique architecture of the building.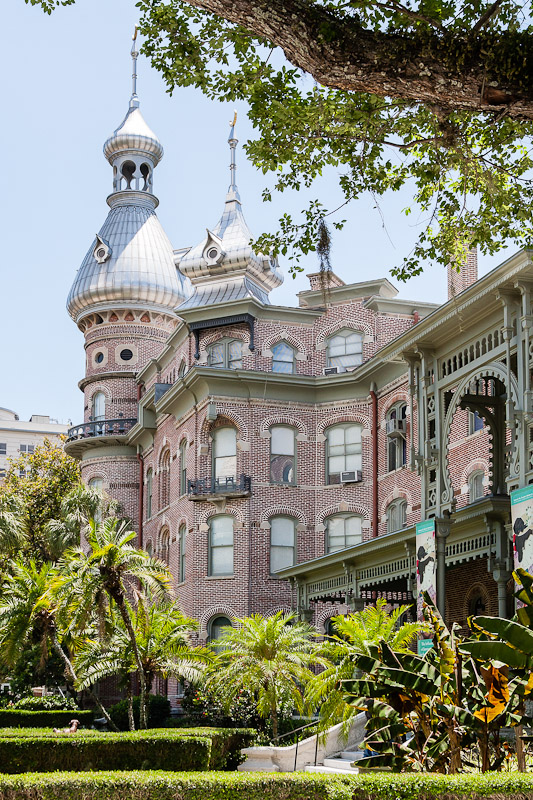 I highly recommend a visit to this museum if you have some free time when in Tampa, FL.  It will give you a fantastic perspective of the Gilded Age of America around the turn of the 20th century.