Last month I had the opportunity to shoot products for OyToys.com.  This website sells clothing items, toys and puzzles to a very large and specific market.
When RuthE, the owner of the site, accepted my bid, she said she was bringing not only the items for the shoot, but  the models also.  After the models in the images below arrived at the studio with their mothers, I was able to sit back and enjoy taking photos because their mom's corralled the little ones, and got them dressed in the different items that RuthE wanted to shoot.  I also used RuthE as a designer for the accessories on the 'modelettes' so they looked the way she wanted them shot.
Reagan is wearing a bib embroidered in Yiddish.  Originally, she was to model a baby blanket but she didn't like being wrapped up in it.  When we put her in this bib her face brightened.  Can you imagine, having an attitude at that age?!  🙂  The bib was obviously something she enjoyed modeling!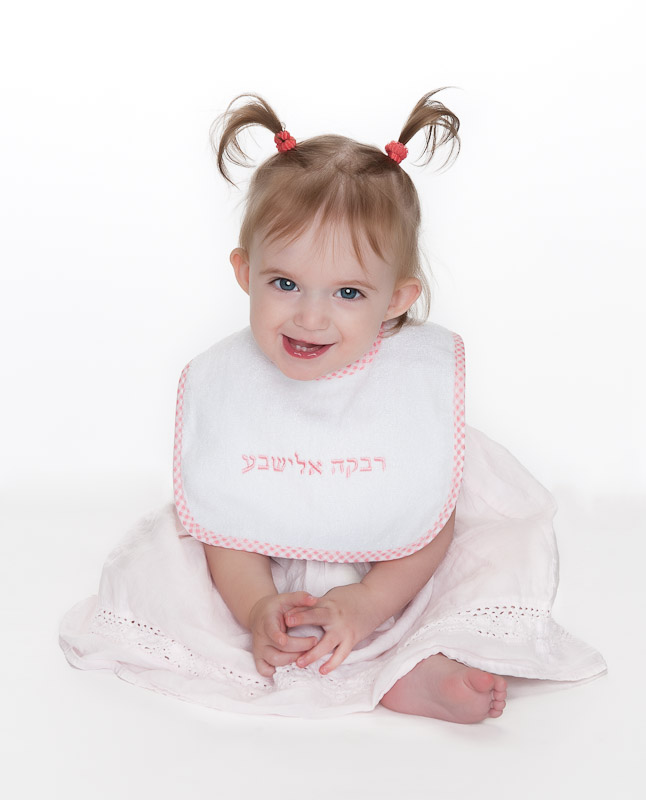 Eliana, pictured below, was having a great time in front of the camera, so much so that it was difficult to show the embroidery on the blanket.  But, she was so cute that I just had to shoot images of her with the blanket wrapped around her even though you can't see the embroidery.  Yes, we did get images with the embroidery showing, so we were successful.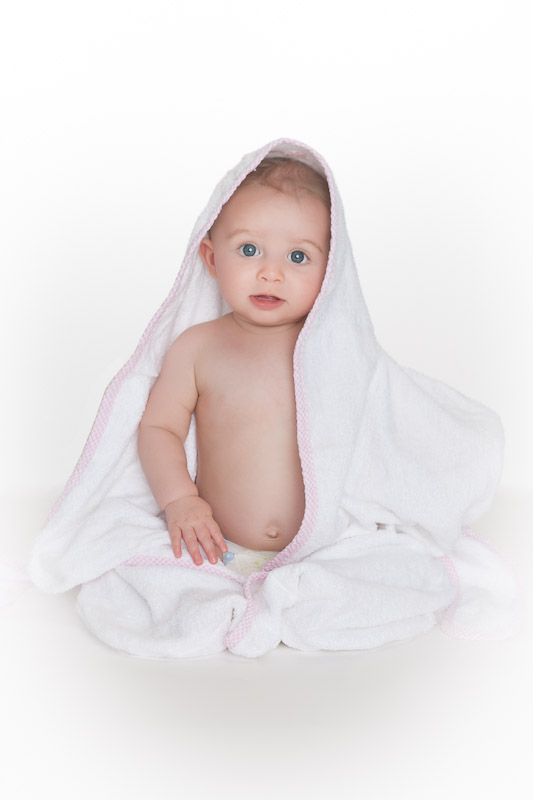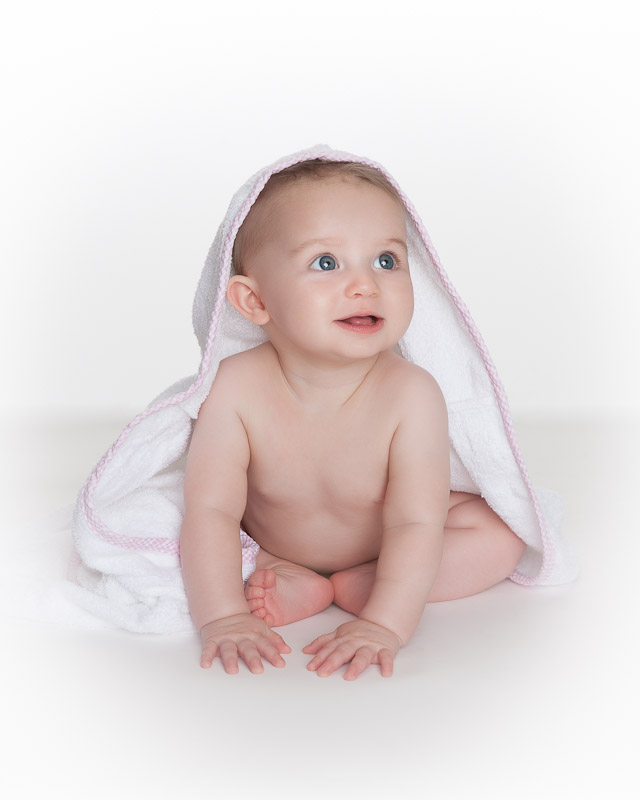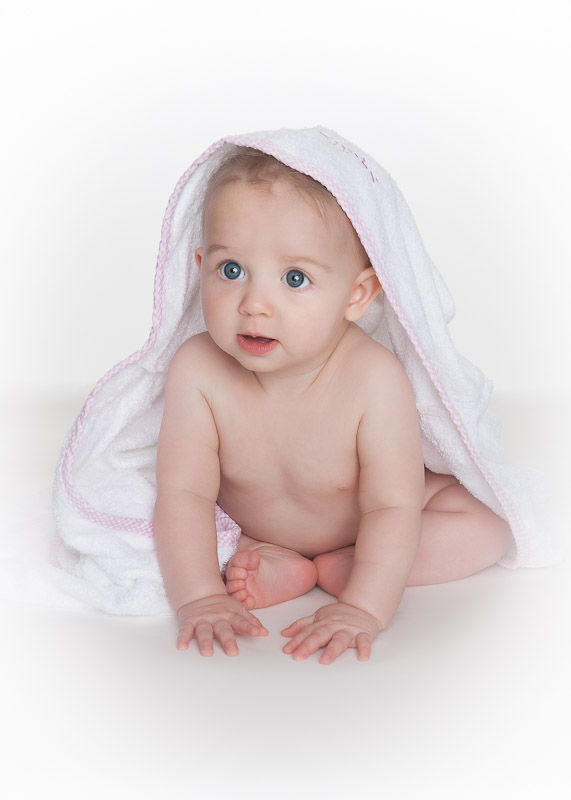 This is one of many puzzle products that OyToys.com sells.  Our oldest model, Daniel, no more that 4 years old, enjoyed solving this puzzle.  He also like mugging for the camera!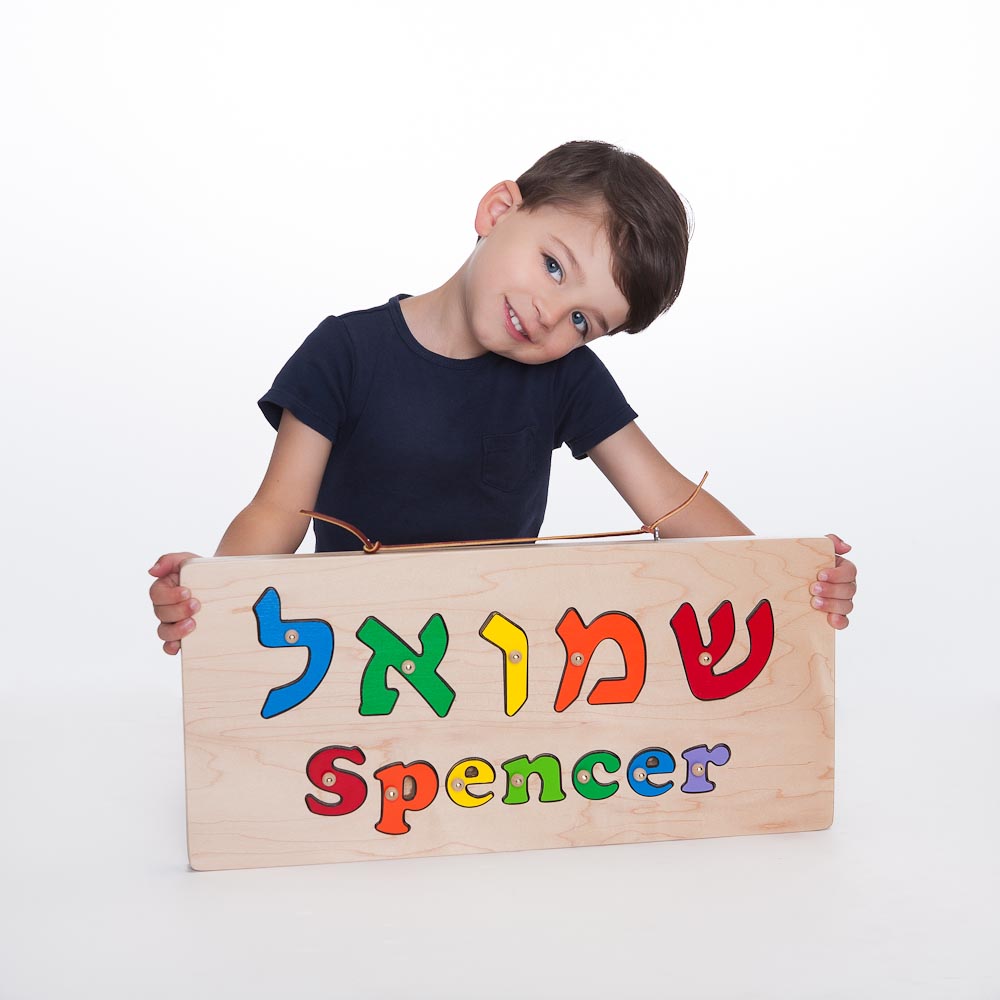 A fun shoot with little models full of personality, we just had to find what worked for them.
Till the next time!