Okay, we're almost done with the first month of a new year and expect a few more months before there is another official day off.  That thought, had me thinking back to last month and all the fun involved with the holidays and I was wondering…How was your holiday party?
If you worked for MedAssets, "fantastic" would be your reply.  I had the opportunity to shoot this party held at the Country Club of the South.  Designed by Paul Brummer of Rooms in Bloom, the theme of the party was "Moulin Rouge".  The guests didn't have to dress in costume, but all of the service personel, myself included, had to wear a beret to help set the Parisian mood.  I've seen (and been to) some fancy parties before, but this one easily topped all of them.
The entire clubhouse was decorated, and there was food and h'orderves on all levels and in multiple rooms.  Entertainment consisted of a Monte Carlo room for Texas Hold'em, a Casino room for other Vegas style games, an open bar and two dining rooms.  A live band, two caricaturists, two mimes roaming around doing what mimes do, and Liz and Rebecca of Wild Horse Studio painting the panels in the entryway, and sometimes a guest or two!  (see the last image)  Additionally, there were two traveling musicians playing a guitar at various locations during the evening.  All in all, a fantastic party!
Here are some images from that night.  Now don't get jealous…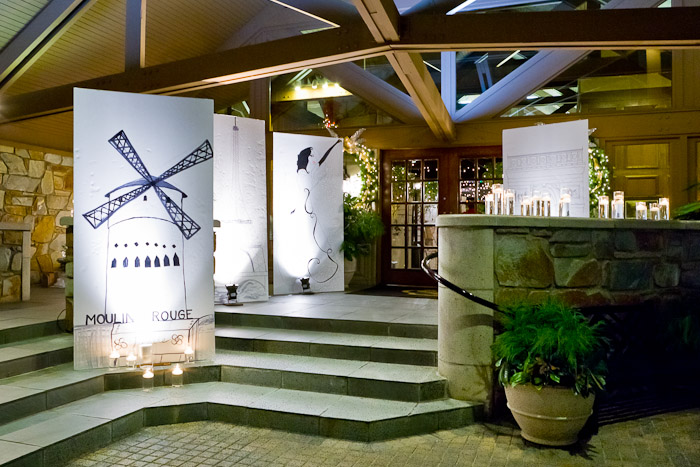 This is what greeted the more than 600 guests as they arrived at the clubhouse entrance.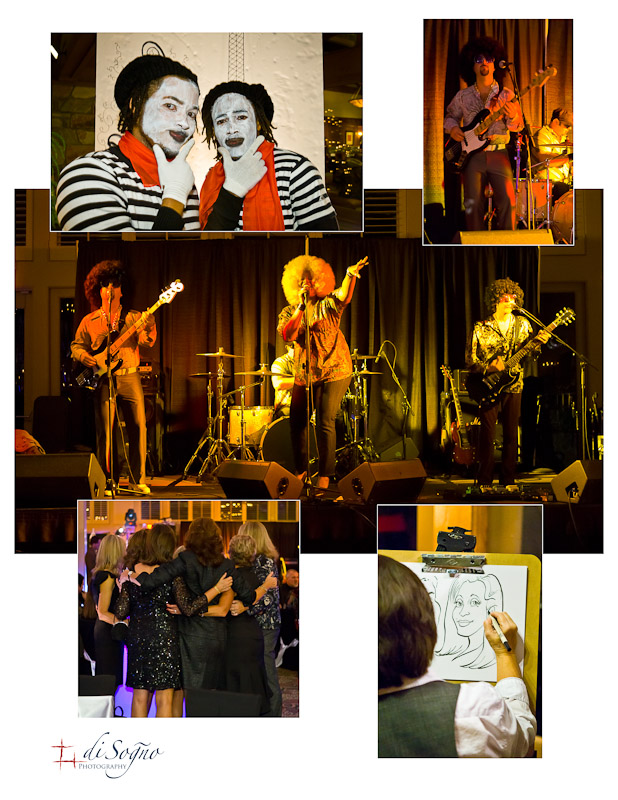 A live band playing classic rock tunes, mimes, caricatures, and general fun throughout the venue.
(I couldn't resist taking a photo of the ladies posing for a photo.  I was just too good!)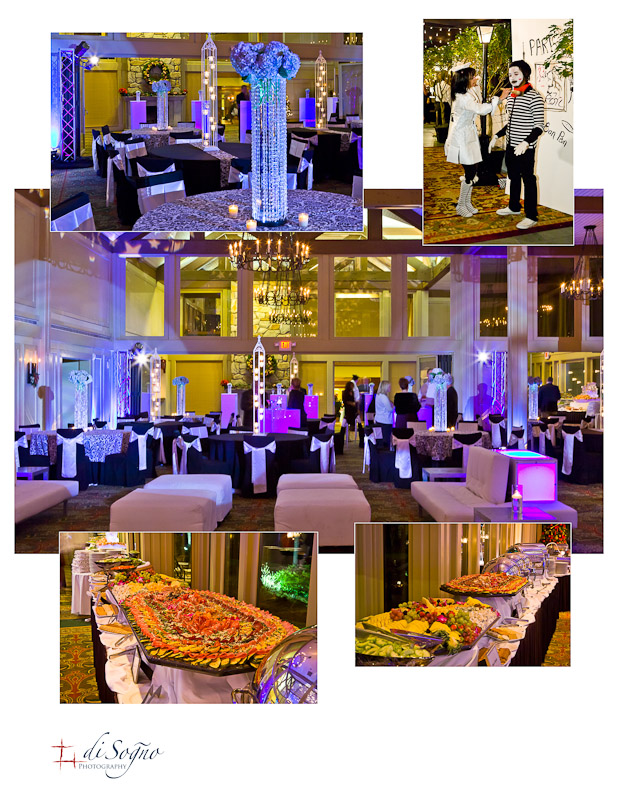 The facilities and food at the Country Club of the South are fantastic.  And so were the event decorations!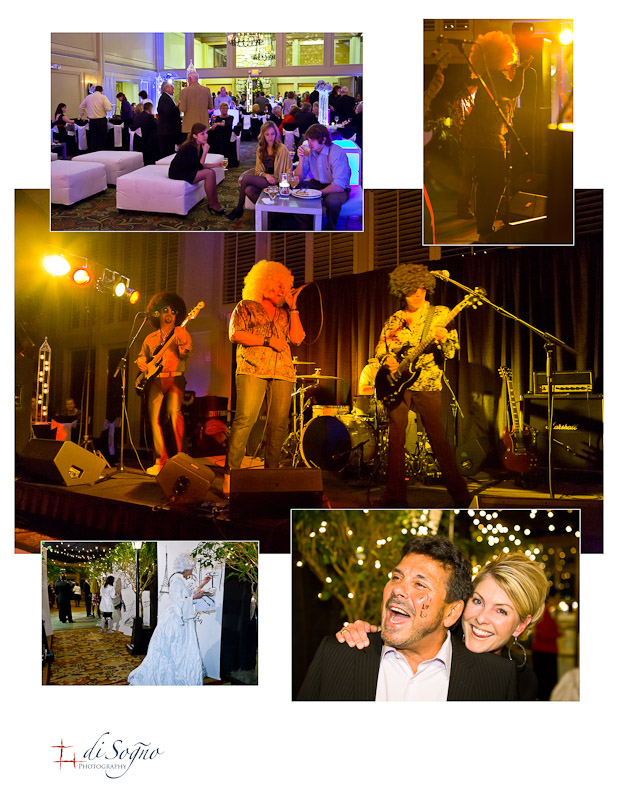 A good time was had by all involved!
So…How was YOUR holiday party?