Hello all, I've been busy with a lot of things around here the past few months and it's kept me away from my blogging duties. So much so that I'm not going to try and cover all of them in this post. Watch for a couple more of updates over the next couple of weeks. We'll be talking about shoots, enjoyable visits and some big news.
BIG NEWS
One of the major things that have been keeping us busy is our studio move. Yes, we are no longer in that great space on Holcomb Bridge Road. Our lease ended at the end of June and we were unable to negotiate a new lease. So…we have moved to a studio space just off of Windward Parkway at Alderman Drive.  It's a great space and we are looking forward to working from there for the foreseeable future. The phone number, email and web address are still the same, the only thing that's changed is our address. Our new address is:
Photoplex Studios
1005 Alderman Drive
Suite 101
Alpharetta, GA 30005
No, we didn't change the name of the business. We're still di Sogno Photography but because the physical studio is shared with other photographers; think of an office with multiple doctors sharing the facilities, the name on the door is Photoplex Studios. As always, sessions are by appointment only. We look forward to seeing you there!
ENJOYABLE VISITS
I often take side trips to places that can keep my creative juices flowing.  One of those trips this summer was returning to the Atlanta Botanical Gardens where they've recently finished their remodeling and have opened the new canopy walk, which is fantastic. They've totally changed the entrance and I must say that what they did is absolutely great. Thank goodness the rain came back this year, because it definitely showed in the gardens. The past few years during the drought, the gardeners were challenged to keep the place green.  Now, it's so green and colorful and everything really looked fantastic. Take a look at some of plants and flowers on display there.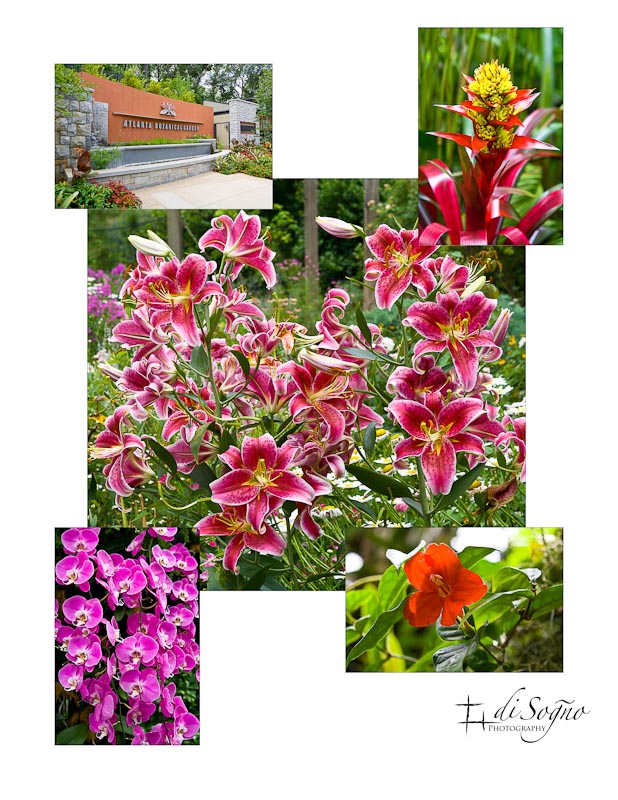 We'll be going back often because this place has so many photo opportunities it just helps to rejuvenate life in general.
A SUCCESS STORY
In the middle of the studio move, a new client called after finding me through an internet search. Her divisional VP was in town for a few days attending a family wedding and he had some free time, so he finally decided to get those executive portraits done his company's been asking him to take.  We scheduled time in the new studio for the next day and he was in and out in just over 30 minutes. He didn't want to view the images online but he did purchase 4 poses just by looking at them on the back of my camera!  After all of that, before he got to his car, he was on the phone to his operations director. She emailed me saying "Hi Tony, Bob called me and was pleased with the shoot earlier today – great job! Please call me; I would like to make arrangements for you to take some additional pictures for us. Perhaps next week?".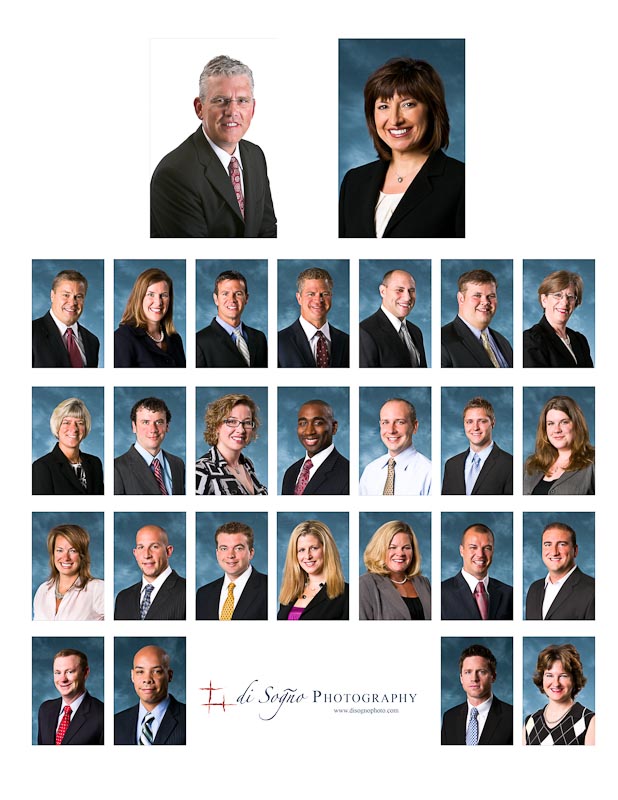 As you can see in the image above, it turns out those pictures were executive portraits of 26 associates and were used during their Presidents Club presentation that took place the week after that shoot.  Six people in the image above were Presidents Club sales winners.  Can you find the ones who won?
And with that success story I'm going to end this blog update. If you're on Facebook, be sure to follow us at our fan page,
www.facebook.com/disognophoto
. And be sure to get the RSS feed by clicking on the SUBSCRIBE button in the right column. Until the next time, keep snapping!