I had the pleasure of photographing an event this past week called A Novel Exchange.  It's a social, a book exchange and a fund raising event created and hosted by Dale Israel.  Around 50 readers from the Roswell and Alpharetta area attended and enjoyed snacks, socializing and exchanging books as well as hearing local author, Brad Cohen, talk about his story and his latest book.
Brad shared his extremely interesting story about living with Tourette's for most of his life and how, after college, when given the opportunity to teach at a Cobb County elementary school, he not only excelled at it, but was named recipient of the Sallie Mae First Year Teacher of the Year Award for the State of Georgia!
To learn more about Tourette Syndrome and Brad, check out their websites by clicking on the links in the above paragraphs.  To learn more about A Novel Exhange, contact
Dale Israel
.
A good time was had by all and here are some of the images from that night.
Dale Israel, Brad Cohen, Tricia Kardon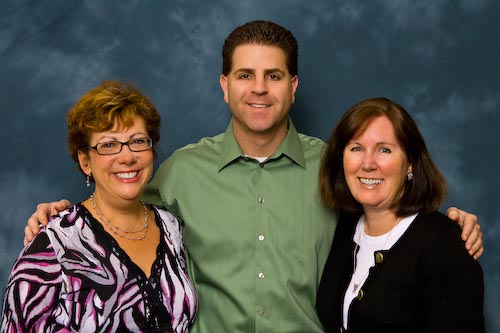 Brad Cohen and his Wife Nancy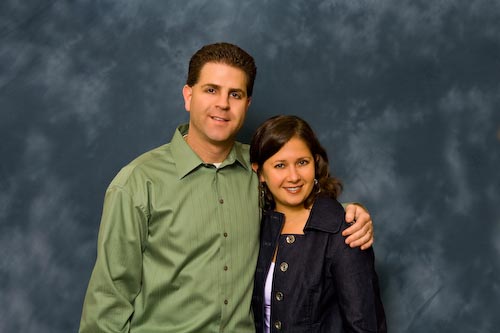 Socializing prior to the book exchange.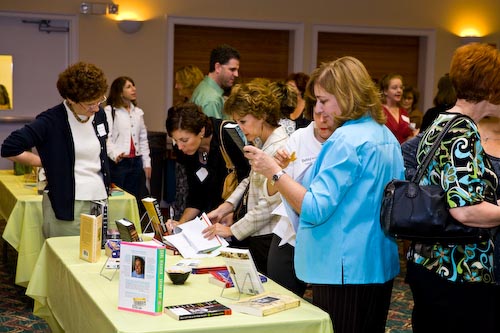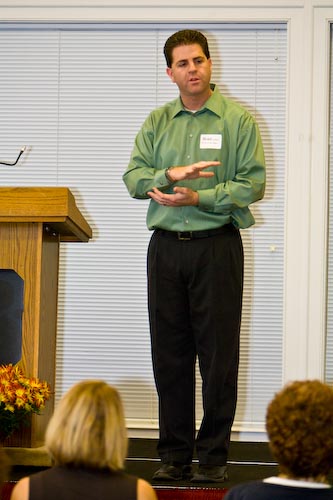 The audience listening intensely!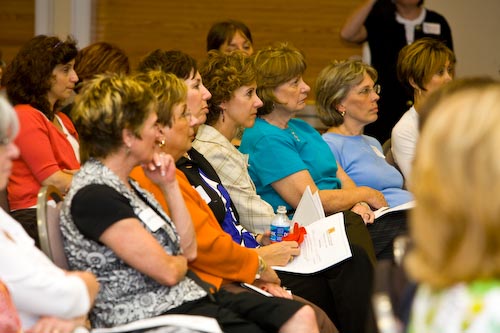 That's it for now.  Take care and leave your feedback or questions in the comments section.  Be sure to subscribe to the RSS feed if you wish.  Until the next time!