A corporate client of mine, Metcam, Inc. a metal fabricating company, has started fabricating pedestals for Steelcase tables and chairs and Bruce Hagenau, Metcam's president, wanted to distribute press releases and newsletters announcing their new contract with Steelcase.  Remembering that I shot his Tyco Supplier Excellence award a couple of years ago, see below, he contacted me to create the images of the new office furniture.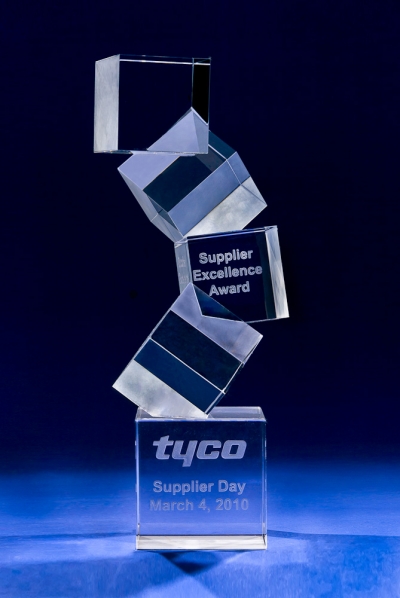 With the deadline to get information to the printer just a week away, he asked if I could do the shoot in the next day or two.  Luckily I was able to fit that in to my schedule and when I arrived onsite, I spent a few hours straightening up the desks prior to creating the images.  After all, you don't want to have a messy desk when you're showing off the furniture!
Here are a few of the 12 fully edited images I delivered two days later so he could beat his deadline and get the information to the printer for release.
The image above shows the table and chair pedestals that Metcam is now fabricating for Steelcase Furniture.
These cubicle desks allow the employee to stand and work.  The desk section elevates and Steelcase has supplied soft foam mats for the employees to stand on to prevent foot and leg fatigue.
I enjoy working with manufacturers like Bruce who are excited about their company and want show the world what they produce.  They'll want to talk to me because I'll work closely with them to create the images they're visualizing and deliver them in time to beat a deadline.